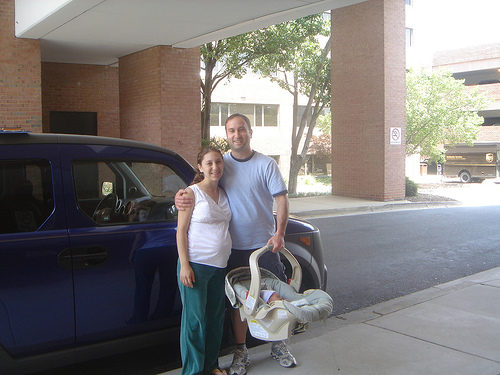 Today was quite the homecoming for little Sierra! After being checked out one last time at the hospital, she enjoyed her first car ride on our way home. We were met at the door by Scout, who just adores Sierra! Lots of sniffing and licking ensued before Scout led the way inside for her new little pack member :)
We spent the afternoon with everyone just decompressing and getting used to the new environment.
It's been a fun-filled 48 hours since our beautiful baby daughter was born! Here are some pictures of friends and family who dropped by the hospital yesterday.
And, of course, the triumphant homecoming!