We are happy to share our latest bit of news-- Melissa is 12 weeks pregnant! We're expecting the newest member of our family June 23rd, 2009. Today we went to the doctor for our first full-on sonogram and the images were fantastic!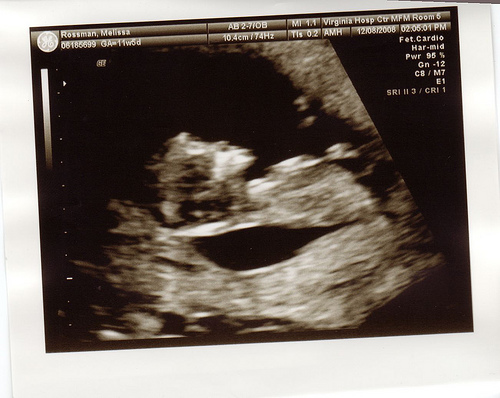 Baby lying face up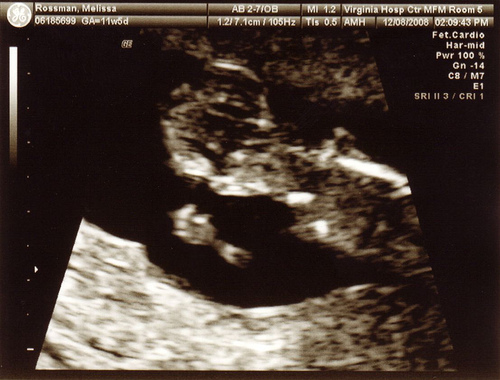 Baby happily pumping a fist :)
Stay tuned for the very, very welcome return of Belly Shotz!