After a few days in Jerusalem, we hopped back in the rental car and headed on down Route 40 into the Negev Desert on our way to Eilot on the Red Sea. Following the trusty advice of a gas station attendant (don't use that map...just head towards Be'er Sheva and turn left. Always turn left.) we made our way south with a few stops in mind.
The first stop was Mitzpe Ramon. A visually stunning geologic feature that is described as a "crater". They are apt to remind you this is not a canyon, it is a crater. Despite that reminder, it did remind us of Waimea Canyon in Hawaii.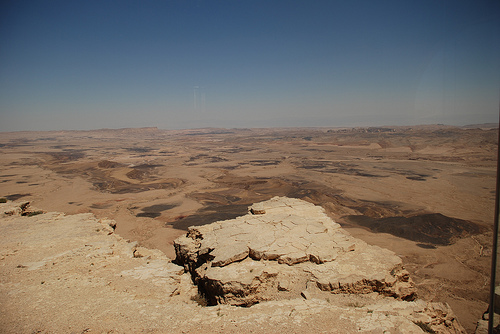 Following a splendid lunch of huge portions on the rim of the crater, we piled back into the car and continued south in search of the internationally renowned Alpaca & Llama farm. We had a super cool tour guide and Sierra just LOVED feeding and petting the Alpaca and Llama. She even befriended a horse that followed us around for about 30 minutes.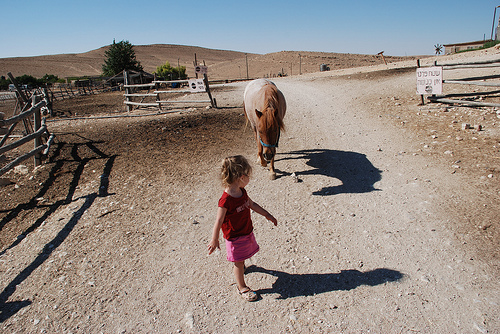 More adorable pics showing Sierra is a friend to Llama and Alpaca everywhere.

Stay tuned for Eilot, The Read Sea, and Jordan (Petra!)...