This morning we had a super fun brunch with Joy and Geno (in town from Vermont!) and then wouldn't you know it...Geno brought snow with him!!
Sierra was o.k. with the snow. Actually, she was fine with the snow. It was the 27 layers of bundling we put her in to take her outside that she was quite unimpressed with.
Without further adieu: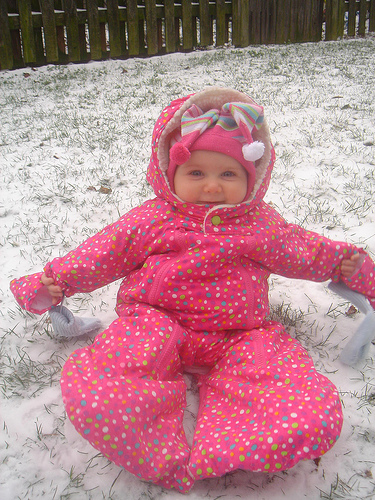 More pictures of Sierra in the snow can be found here!