We spent this super sunny, SUPER windy day running amok at our friend's farm in Frederick, MD-- CRUMLAND! They have tons of fun activities for the young and young-at-heart. We brought a whole posse with us: Grandma & Grampa Rossman, Aunt T, Uncle Wally, and Cousins Noa, Traci, Sydney, and little Danni...and Uncle Howie!
Sierra picked her first pumpkin (with a little help from Dad and Uncle Howie) and the whole family ran the corn maze! We had an incredibly fun time and are already looking forward to going back next year!!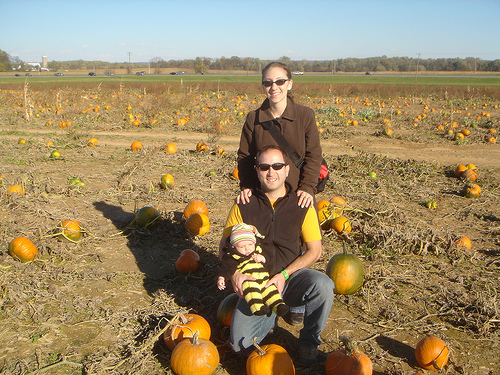 And quite a few more...pictures galore!